Following is an actual sample of Billing and Collection Report generated from the system and directly exported to excel file. Some columns are blurred due to data privacy act.
The report includes following sheets:
•Contract Summary - contains summary of contracts showing Billied Amount, Collections, Unbilled and Unpaid
•Customer - report is grouped by customer with the same format as the Contract Summary
•Collection - details of collections report
•Billing - details of all billings report
•PB, DP, RB - details of billing report grouped by Progress Billing (PB), Downpayment (DP) and Retention Billing.
BLLING AND COLLECTION REPORT - SUMMARY: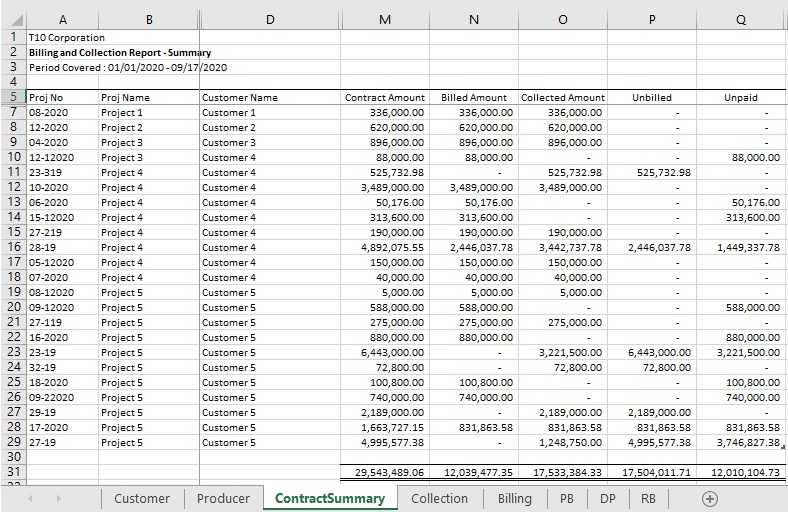 The above report can be generated from these apps:
Under Construction Contract Management System: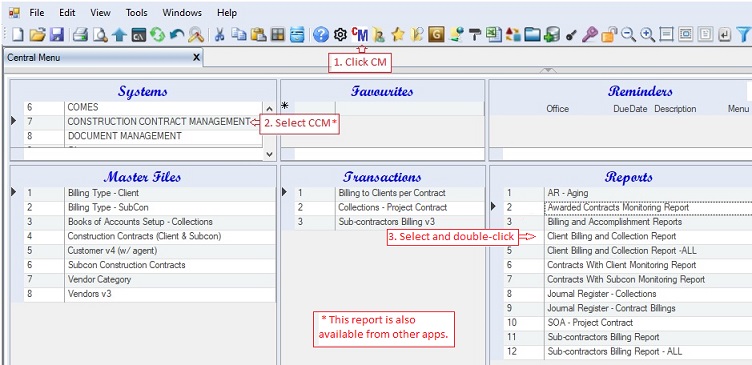 Under PROJECT CONTRACT MANAGEMENT SYSTEM: