This module is used to enter collections made by the company. Collection details are usally taken from unpaid invoices. You must encode first the invoices before encoding the collection in order to mark invoices as paid.
Step-by-step instructions:
1. Open Cenral Menu. Your Central Menu maybe different from the screenshot below as each user can have different menu and access rights.
2. Select Systems -> Project Contract Management
3. Double-click Transactions -> Collections - Project Contract
4. Enter Covering Period to filter records to be retrieved.
5. Click Ok and you will be redirected to Billings tab window.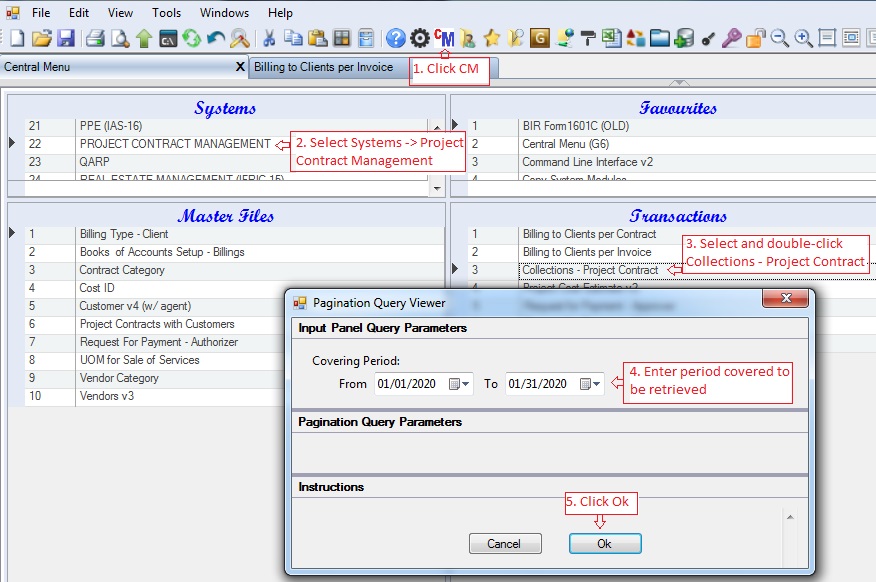 6.Select the book to where the billing will be recorded.. Data on this grid are taken from the master file: Books Of Accounts Setup - Billing.
7. Enter the details of the billings under the grid table Billings. Fill-up all the necessary columns as follows:
8. Click Save to persist changes made to the database.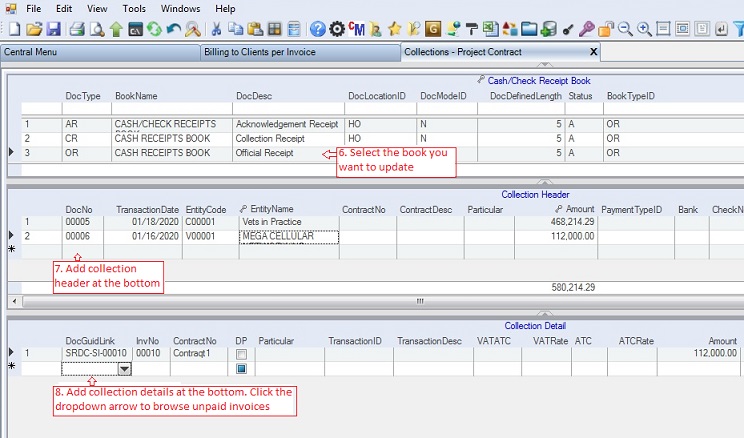 ---