You can update this help content when a new chm help file is available. Coordinate with the system admin for a new and updated help file.
Step-by-step instructions:
1. Click Help
2. Click Update Help Contents The Copy File Viewer window will be displayed.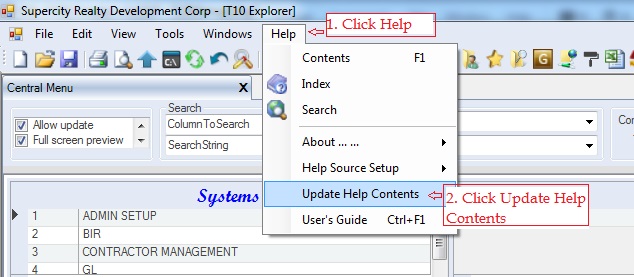 3. Select Browse.
4. Locate and select the udpated help file given to you. If a url is given to you for the udpate help file, you must download the file first.
5. Click Open.
The updated help file path will be shown under File to copy text box. Do not alter the Destination text box as it is already reflect the full user's default help file path.
6.Click Copy/Update File button
7. A message will appear if successfully copied or updated.