The system uses MDI that enables the user to open multiple documents at the same time. Each child document is presented on a separate tab with its own controls.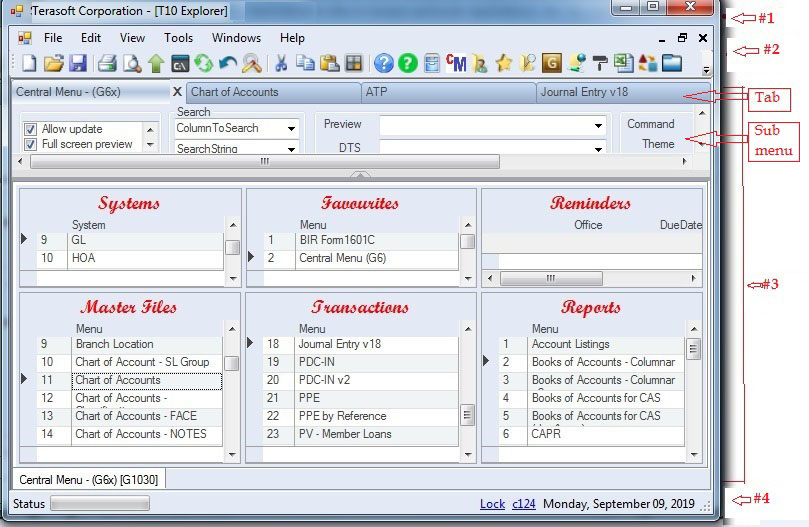 ---

The MDI consists of four major panels as follows:
•#1 Title. The title shows the company name currently being accessed by the user.
•#2 Ribbon. This panel shows the all the available menus and toolbars that the user can select. At the start, only the

(Central Menu) is activated. See Ribbon Toobars for details.
•#3 MDI Child Panel. This shows child document opened by the user. Each child document has its own tab and control components such as grid and textboxes. It also contains sub-menu that provides other options for the user such as Preview for printing report, DTS for importing or exporting records. See Sub-menu for details.
•#4 Status Strip. This panel shows additional information such as: Current date, Current user id and Status bar.
The first MDI screen is empty and only the Central Menu (CM) button is enabled. Click CM to view all modules that you have access. Your CM may look different from the above screen depending what kind of CM is given to you by your administrator.